SUBMISSION
Send your submissions (abstracts, papers and posters) electronically through the Conference Paper Submission System
---
PAPERS/POSTERS - Instructions for the submission of initial versions
Proceedings of the conference will be published
by Springer Verlag in its Lecture Notes in Computer Science series.
The paper/poster submission is in two stages:

Submit your abstract electronically via the Web (see above) not later than February 4th.
Submit your paper or poster electronically via the Web (see above) as a PDF file by February 11th. Long Papers should not exceed 10 pages. Short papers should not exceed 4 pages. Posters should not exceed 2 pages. All papers should use the Springer LNCS style. All papers must be original and unpublished.
Papers will be evaluated by the Program Committee according to their originality, significance, soundness, quality of presentation and relevance with respect to the main issues of the conference. Submitted papers may be accepted either as full papers, or as short papers or poster presentations.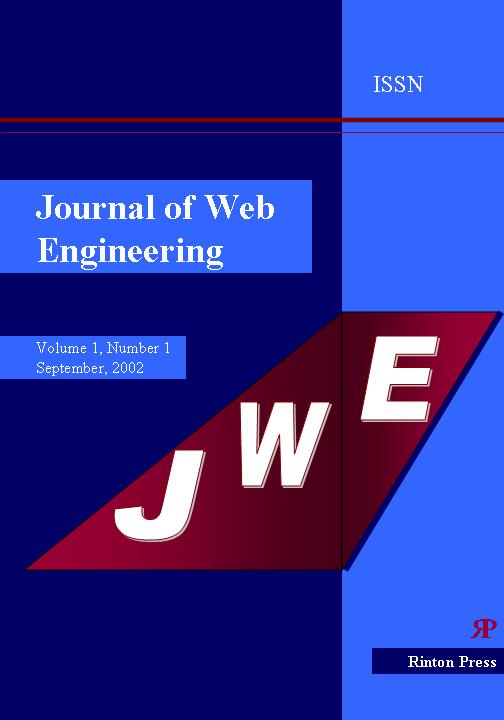 Proceedings of the conference will be published
Additionally, an extended version of selected papers may be published in a special issue of the Journal of Web Engineering after the conference.
---
PAPERS/POSTERS - Instructions for the submission of final versions
Acceptance of papers will be notified by April 1st. The final version of accepted papers, poster presentations, and demos must be submitted using the conference management system before April 19th.
The final version must strictly adhere to the Springer Verlag LCNS formatting style and must include a printable final (camera ready) version file an all source files. No changes to such formatting rules are permitted.
The page limit for the different types of papers is the following:
full paper: 10 pages
short paper: 4 pages
poster presentation and demos: 2 pages
Authors must download this precompiled copyright form, print it, sign it, send it by fax to the conference organisers:
Fax number: + 61 2 9514 2526
Attention: David Lowe, ICWE05 Programme Co-Chair
Please use the final version submission page of the conference management system to notify the sending of the fax (check the "I have faxed the filled copyright form." checkbox).
Manuscripts not conforming to the above mentioned instructions will not be published in the conference proceedings.
For any questions regarding the submission of the final version of papers please write to: David Lowe.
---
Instructions for poster presentations
For the poster format we recommend to use ISO A1 (about 590x840 mm). Posters will be attached to the wall.